WEDNESDAY CONNECTION (September to May)

"And they devoted themselves to the apostles' teaching and the fellowship, to the breaking of bread and the prayers. And awe came upon every soul, and many wonders and signs were being done through the apostles.And all who believed were together and had all things in common. And they were selling their possessions and belongings and distributing the proceeds to all, as any had need. And day by day, attending the temple together and breaking bread in their homes, they received their food with glad and generous hearts, praising God and having favor with all the people. And the Lord added to their number day by day those who were being saved." (Acts 2:42-47)
Click on the children or youth links below for more information about each group.
2017-2018 | WEDNESDAY NIGHT CLASS OFFERINGS (ADULTS)
Women's Study

–

"Job & Genesis: Seeking God in the Darkness"
Teacher: Connie Lawrence
Format: Teaching with discussion
Description:
"In the land of Uz there lived a man whose name was Job. This man was blameless and upright; he feared God and shunned evil." So begins the Book of Job. All women are invited to this class to see what happens next – how this righteous man suffered the death of his children, the destruction of his wealth and the decay of his own body – and to address the questions of suffering, the saints and the sovereignty of God that accompany the story.
Time & Location: 6:45pm in the Library (B-2)

Mixed (men & women) Study

–

"Studies in Timothy"
Teacher: Ken Lawrence
Format: Teaching with discussion
Description:
The letters to Timothy were written by the Apostle Paul to a young pastor in Ephesus who had been one of Paul's primary traveling companions. In this short book, Paul gives Timothy all kinds of instructions about how to lead the church, who to put in leadership, how to conduct the affairs of the church and especially how to keep his own life in order as an under-shepherd of God's flock. We pick this class up where we left off last spring, in an oft-lively discussion of the many issues Timothy faced as a young pastor in a pagan setting.
Time & Location: 6:45pm in the Annex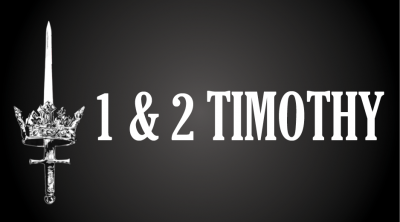 Men's Group

–

"The Conquer Series" & "Cross Fit"
Teacher: Grant Winnes
Format: Men's small group, with assignments
Description:
People pay big money to get fit, to stay strong, to be healthy. Even the Apostle Paul commends physical fitness to his disciple, Timothy. "Physical training is of some value," he says, "but godliness has value for all things" (1 Tim. 4:8). This fall the men are undertaking their own spiritual training by kicking off with The Conquer Series, a 5-week award-winning video series addressing the complexities of sexual addiction (we cannot overstress that this is for

all

men, not just those who struggle with lust.) Guys are then encouraged to join an FMO Group (For Men Only) to deal with issues of lust or a Cross Fit Group for those who know they need some spiritual discipline and accountability, but necessarily in one specific area.
Time & Location: 6:45pm in the Choir Room