See below for the latest HFFBC church updates
during
this pandemic time
______________________________________________________________________________________________________________________________________________
RETURNING TO WORSHIP AT HFFBC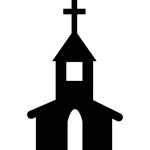 Latest Updates & Information about Worship in HFFBC Building:
(*updated Friday, June 26, 2020)
(NEW)

CHAPEL AS "MASK MANDATORY" SPACE: For those that need themselves and others around them to wear a face mask 100% of the time during worship, the chapel will be available as a "mask mandatory" space. Please let the parking attendants know if this the option you need and they will direct you to enter the chapel via the outdoor entrance on Lincoln Avenue.

(NEW)

CHILDREN:

An in-service

"Children's Moment"

will be provided during both the 8:00am and

10:00am services

that will consist of a short children's story and a small activity for young children to take back to their pews. This will be for children ages 3-10.

(NEW)

NO ADULT SUNDAY SCHOOL:

There will be no Adult Sunday School offered at this point. Pastor Grant is hoping to continue the Adult Sunday School class in the near future, either via Zoom or in-person or both!

COMMON SENSE:

We ask that you

not

come if you are ill or feeling you may be coming down with something.
HAND SANITIZING:

We ask that you do hand sanitizing when you enter the building. We will have that available for you.

FACEMASKS:

Masks are

encouraged

once you come inside the building as you are being seated, when you are leaving, and when you are singing.

In other words, we are asking everyone to wear masks inside the building especially when social distancing may be difficult

. If you do not have a mask, we will have them available at the doors when you are entering.

RESTROOMS: Restrooms on the main level will be available with an occupancy limit of two people.
SEATING: We will be opening the doors 20 minutes ahead of the start of the 8:00am service and the 10:00am service. The ushers will be inviting you in to take your seat in an orderly fashion from the front of the sanctuary first to the back of the sanctuary. The seating in the balcony will be available only when the main floor has been filled.
COMMUNION:

We will be observing communion at the end of both services this first week back. Individually wrapped communion packets will be provided.

DISINFECTING:

We will be disinfecting the areas of traffic in the building once the service is over.

INSIDE THE BUILDING:

We ask that you keep your travels in the building to the main floor for the sake of security and health.

LIVE STREAM & SIMULCAST OPTIONS:

We realize that many of you have many reasons that you do not yet feel you can attend worship in person. We want to accommodate you too. So, we will be

live streaming

our 10:00am service online at www.hffbc.org/online-worship. This will enable you to worship with us in real time from a place you feel safe. Should you not be able to worship with us at 10:00am in real time, you will be able to access the recorded service later in the day. Additionally,

two

simulcast

spaces

will be available in our church building (the Fellowship Hall [mask encouraged] and Chapel [mask mandatory]), where both the 8:00am and 10:00am services may be viewed on a large screen in real time.
We continue to encourage small gatherings to gather at homes

Small groups, geographic cluster groups, a few families, etc. are still encouraged to meet together to watch and participate in online worship service together (25 people or less outside, 10 people or less inside). See "Discipleship" section below (from June 12 update) for more details. This is an especially encouraged option for families with young children during the time when we are unable to provide children's programs at the church.
Please feel free to contact any of the pastors

with any questions you may have.
______________________________________________________________________________________________________________________________________________
CHURCH FAMILY PLANS UPDATE – JUNE 12, 2020
NEW! "Step 2"
Goes into effect immediately / Sunday in-person worship begins June 28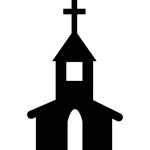 Sunday Worship Service:
Live, in-person worship service will be resumed beginning Sunday, June 28.
The following guidelines will need to be followed:
If you are sick,

please stay home

.

Upon entering the building, please

use the hand sanitizer

.

(We will have some at the doors).

Each family unit must

maintain a social distance

from other family units.

This will mean that we will want you to move systematically through the lobby and right to the available seats in the sanctuary, filling every other pew from front to back.

If these three guidelines are followed, our reopening committee, following the CDC guidelines, has determined that

facemasks can be *optional (see update above)

.

In other words, you may feel free to wear them, but they are not required.

There will be

no passing

of offering plates, communion trays, bulletins, hymnals, no passing of anything from one to another.

After each service, a volunteer cleaning crew will be

assigned to disinfect

areas of the building that have been occupied.
"Online Worship" will continue to be provided for those unable to worship in-person
Beginning June 28, this will also include a new "live stream" feature, which means you will be able to watch the service online at the same time as when it's happening at the church building.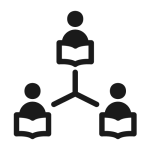 Discipleship:
"Small Gatherings" are encouraged to meet in person. This includes:
Geographic Clusters Groups

Small Groups

Adult Bible Studies

Prayer Groups

Church Committees

Youth Groups (Jr. & Sr. High)

College & Young Professionals Group
*

Outside

still in groups of 25 or less;

inside

still in groups of 10 or less
Small Groups can meet at the church building:
There are three designated spaces inside church building (Annex Room, Fellowship Hall, and Jr. High Room) for groups of 10 or less to meet.

Safety guidelines to follow:

Face masks are optional when inside the building in small groups.

Wash/sanitize hands prior to meeting

Disinfect your surfaces when leaving

Social distancing (6 feet apart)

Groups are required to contact Pat Polzella (admin@hffbc.org or 603.926.3724) to schedule your group on the church calendar.
Smaller Groups may choose to meet outside or in homes
Meeting at homes is permitted for groups of 25 or less outside, 10 or less inside

Safety guidelines to follow:

Face masks optional

Wash/sanitize hands prior to meeting

Host rules when going inside (for restroom, face mask requirement, etc.)