See below for the latest HFFBC church updates
during
this pandemic time
ANNOUNCEMENT FROM PASTOR STEVEN – NOVEMBER 9, 2020
Dear Congregation,
It is with both sadness and joy that we send along Pastor Steven's letter of resignation from his position as Pastor of Student Ministries. It is with sadness because we have appreciated his spiritual gifts, his servant heart, his spiritual maturity and his effectiveness at building a very important aspect of our church discipleship ministry. (We already know that "Milestones" will be one of his many lasting legacies!).
But we are happy for him because both he and Sarah have been led by the Lord to accept a mission call to build a church in Salem, Massachusetts. You can read about that in the letter below.
Please join us in supporting them in prayer during this time of transition.
The Board of Elders
ADULT SUNDAY SCHOOL UPDATE – OCTOBER 2, 2020
See Pastor Grant's video below to learn more about HFFBC's vision for Adult Sunday School. In the video, Pastor Grant describes the Adult Sunday School format, along with two new Sunday School offerings for adults: "Representing Christ in Political Times" (taught by Michael Tucker),
and "Faith and Science" (taught by Peter Iltis).
Go to www.hffbc.org/sunday-school for more information and to register for classes. Classes are from 9:45-10:30am each Sunday going forward.
SUNDAY SCHOOL OFFICIALLY RETURNING – SUNDAY, OCTOBER 4, 2020!
HFFBC Sunday School for Preschool (ages 3-5), Elementary (grades 1-5), and Youth Small Groups (grades 6-12) will be officially returning on Sunday, October 4, 2020! Classes will be from 9:45-10:30am. Online registration is required in advance. You can learn more and register below!
Children's Sunday School
What: Age specific Bible classes for students ages 3-5 and grades 1-5
Where: Preschool Wing next to gym (age 3-5) and Elementary Wing downstairs (grades 1-5)
When: 9:45-10:30am each Sunday
______________________________________________________________________________________________________________________________________________
Youth Sunday AM Small Groups
What: Age and gender specific small group Bible studies for students in grades 6-12
Where: Jr. High Room (grades 6-8) and Sr. High Room (grades 9-12)
When: 9:45-10:30am each Sunday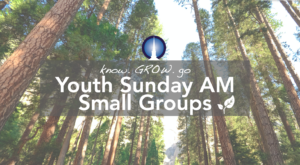 NEW "FAMILY FLEXIBLE" WORSHIP SPACE IN CHAPEL – BEGINNING SEPTEMBER 13, 2020
What is the "Family Flexible" worship space?
Join us in the upstairs

Chapel

starting Sunday, September 13, 2020 in our new "Family Flexible" worship space! Offered during both the 8:30am and 10:45am services as a flexible worship space option, this is open for ANYONE, but particularly for families with young children. We pray this will be a blessing to you and your family!
What will worship be like?
Worship will consist of a live, in-person worship leader/guide who will be a personal and relational presence in the space for worshippers. That person will do a welcome and announcements time and guide the participants in worship throughout the morning (inviting worshippers to stand and sing, to pray at appropriate times, to read the Scriptures, etc.). The singing, Scripture readings, and Sermon will be viewed through the screen via a live simulcast. It will be the exact same worship content (Scriptures, songs, and sermon) as in the main sanctuary. It will be, therefore, a blend of live and in-person worship and participation in worship through the simulcast on the screen.
Will there be a Children's Story? What about a Children's bulletin and activity bag?
Yes, it will be the same story that is being read in the sanctuary, and the same children's bulletin and activity bag will be given out. But the story will be read

live and in-person

by the worship leader/guide.
What are the advantages to using this space for families?
It will be naturally more informal (there is more "wiggle room" space and a general understanding that kids make some noise), bathrooms are closer by, and there is deep encouragement by worshipping alongside other families in your similar life season.
Can others come (singles, couples, grandparents, etc.)?
Of course! This is not restricted to just families, but is designed with them in mind. But any and all are welcome.
What are the health guidelines in this space?
Same as in the sanctuary. Masks required as you come and go, and when you sing, but can be removed when you're social distanced. Social distance will be maintained between families.
NEW SUNDAY MORNING SCHEDULE UPDATE – SEPTEMBER 2, 2020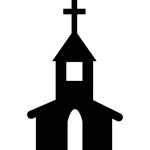 New Sunday Morning Schedule (beginning Sunday, September, 13, 2020)
After many conversations and times of prayer this summer as pastors, elders, and ministry directors, HFFBC will be shifting its Sunday morning schedule to the following. Please watch the video above to learn more about
why
we are making this shift,
how
it impacts children, youth, families, and adults, and
what our immediate ministry volunteer needs
are that you can help with!
8:30am –

First Worship Service

9:45am – Sunday School Hour*
10:45am – Second Worship Service
*Sunday School Hour (9:45-10:30am)
ADULTS:

Start Date is September 13 – Pastor Grant's class on the book of Romans will be starting again!
Several new adult classes are being planned for the fall, winter, and spring. Go to www.hffbc.org/Sunday-School to learn more about new classes upcoming and to register for them in advance!

CHILDREN & YOUTH:

Start Date is October 4 (*tentative) – We are working towards this being our target starting date for starting our nursery, Preschool Sunday School (ages 2-5), Elementary Sunday School (grades 1-5), and youth ministry small groups (grades 6-12). See "Children & Youth Ministry Update" below for more information and ways you can get involved!

ADVANCE ONLINE REGISTRATION REQUIRED

Due to social distancing limitations in classrooms and to help aid in planning, advance online registration will be required for all Sunday School classes (children, youth, and adults).

Please go to www.hffbc.org/Sunday-School to find online registration links for all classes as soon they are available.
CHILDREN & YOUTH MINISTRY UPDATE – SEPTEMBER 1, 2020
Highlights:
*Sunday, Sept. 13 – New worship hours (1st service – 8:30am; 2nd service – 10:45am; new 9:45-10:30am Sunday School hour)
*Sunday, Oct. 4 – *Tentative (but hopeful!) Children's Sunday School & Youth Small Groups starting date
*Online advance registrations required for all Sunday Schools (coming soon)
*Wednesday PM programs moving to Sunday PM (Jr. & Sr. High youth ministry grades 6-12 only) – start date TBD
Children's ministry volunteers needed!
In order to re-start our children's ministries, we need to fill crucial ministry gaps. We still have particular needs for nursery help (8:30am, 9:45am, and 10:45am), Preschool Sunday School teachers & helpers (ages 2-5), Elementary Sunday School teachers and helpers (grades 1-5), and Youth Ministry small group leaders (grades 6-12).
Contact:
*Nursery – Nancy Cressy (ncressy@aol.com)
*Preschool – Contact Carolyn O'Hara (cohara14@yahoo.com)
*Elementary – Contact Laura Conant (darrenandlaura@comcast.net)

To reserve your copy of Matt Chandler's "Family Discipleship" book (as referenced in the video), please click the button below!
Contact Pastor Steven (swhite@hffbc.org) with any questions, updates on health/safety guidelines for children's/youth ministry, or to get involved.
FACEMASK UPDATE – AUGUST 14, 2020
*Following the Governor's update on the state guidelines given this week, the elders are recommending that we make a change in our own church guidelines regarding facemasks from 'encouraged' to
'
mandatory
.'
Please feel free to contact any of the pastors

with any questions you may have.
______________________________________________________________________________________________________________________________________________
RETURNING TO WORSHIP AT HFFBC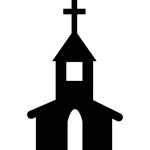 Latest Updates & Information about Worship in HFFBC Building:
(*updated Friday, June 26, 2020)
(NEW)

CHAPEL AS "MASK MANDATORY" SPACE: For those that need themselves and others around them to wear a face mask 100% of the time during worship, the chapel will be available as a "mask mandatory" space. Please let the parking attendants know if this the option you need and they will direct you to enter the chapel via the outdoor entrance on Lincoln Avenue.

(NEW)

CHILDREN:

An in-service

"Children's Moment"

will be provided during both the 8:00am and

10:00am services

that will consist of a short children's story and a small activity for young children to take back to their pews. This will be for children ages 3-10.

(NEW)

NO ADULT SUNDAY SCHOOL:

There will be no Adult Sunday School offered at this point. Pastor Grant is hoping to continue the Adult Sunday School class in the near future, either via Zoom or in-person or both!

COMMON SENSE:

We ask that you

not

come if you are ill or feeling you may be coming down with something.
HAND SANITIZING:

We ask that you do hand sanitizing when you enter the building. We will have that available for you.

FACEMASKS:

Masks are

encouraged

once you come inside the building as you are being seated, when you are leaving, and when you are singing.

In other words, we are asking everyone to wear masks inside the building especially when social distancing may be difficult

. If you do not have a mask, we will have them available at the doors when you are entering.

RESTROOMS: Restrooms on the main level will be available with an occupancy limit of two people.
SEATING: We will be opening the doors 20 minutes ahead of the start of the 8:00am service and the 10:00am service. The ushers will be inviting you in to take your seat in an orderly fashion from the front of the sanctuary first to the back of the sanctuary. The seating in the balcony will be available only when the main floor has been filled.
COMMUNION:

We will be observing communion at the end of both services this first week back. Individually wrapped communion packets will be provided.

DISINFECTING:

We will be disinfecting the areas of traffic in the building once the service is over.

INSIDE THE BUILDING:

We ask that you keep your travels in the building to the main floor for the sake of security and health.

LIVE STREAM & SIMULCAST OPTIONS:

We realize that many of you have many reasons that you do not yet feel you can attend worship in person. We want to accommodate you too. So, we will be

live streaming

our 10:00am service online at www.hffbc.org/online-worship. This will enable you to worship with us in real time from a place you feel safe. Should you not be able to worship with us at 10:00am in real time, you will be able to access the recorded service later in the day. Additionally,

two

simulcast

spaces

will be available in our church building (the Fellowship Hall [mask encouraged] and Chapel [mask mandatory]), where both the 8:00am and 10:00am services may be viewed on a large screen in real time.
We continue to encourage small gatherings to gather at homes

Small groups, geographic cluster groups, a few families, etc. are still encouraged to meet together to watch and participate in online worship service together (25 people or less outside, 10 people or less inside). See "Discipleship" section below (from June 12 update) for more details. This is an especially encouraged option for families with young children during the time when we are unable to provide children's programs at the church.
Please feel free to contact any of the pastors

with any questions you may have.
______________________________________________________________________________________________________________________________________________
CHURCH FAMILY PLANS UPDATE – JUNE 12, 2020
NEW! "Step 2"
Goes into effect immediately / Sunday in-person worship begins June 28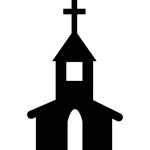 Sunday Worship Service:
Live, in-person worship service will be resumed beginning Sunday, June 28.
The following guidelines will need to be followed:
If you are sick,

please stay home

.

Upon entering the building, please

use the hand sanitizer

.

(We will have some at the doors).

Each family unit must

maintain a social distance

from other family units.

This will mean that we will want you to move systematically through the lobby and right to the available seats in the sanctuary, filling every other pew from front to back.

If these three guidelines are followed, our reopening committee, following the CDC guidelines, has determined that

facemasks can be *optional (see update above)

.

In other words, you may feel free to wear them, but they are not required.

There will be

no passing

of offering plates, communion trays, bulletins, hymnals, no passing of anything from one to another.

After each service, a volunteer cleaning crew will be

assigned to disinfect

areas of the building that have been occupied.
"Online Worship" will continue to be provided for those unable to worship in-person
Beginning June 28, this will also include a new "live stream" feature, which means you will be able to watch the service online at the same time as when it's happening at the church building.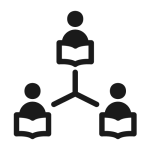 Discipleship:
"Small Gatherings" are encouraged to meet in person. This includes:
Geographic Clusters Groups

Small Groups

Adult Bible Studies

Prayer Groups

Church Committees

Youth Groups (Jr. & Sr. High)

College & Young Professionals Group
*

Outside

still in groups of 25 or less;

inside

still in groups of 10 or less
Small Groups can meet at the church building:
There are three designated spaces inside church building (Annex Room, Fellowship Hall, and Jr. High Room) for groups of 10 or less to meet.

Safety guidelines to follow:

Face masks are optional when inside the building in small groups.

Wash/sanitize hands prior to meeting

Disinfect your surfaces when leaving

Social distancing (6 feet apart)

Groups are required to contact Pat Polzella (admin@hffbc.org or 603.926.3724) to schedule your group on the church calendar.
Smaller Groups may choose to meet outside or in homes
Meeting at homes is permitted for groups of 25 or less outside, 10 or less inside

Safety guidelines to follow:

Face masks optional

Wash/sanitize hands prior to meeting

Host rules when going inside (for restroom, face mask requirement, etc.)