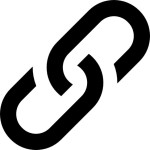 WEDNESDAY CONNECTION (September to May)
Wednesday evening programs return on September 4!

"And they devoted themselves to the apostles' teaching and the fellowship, to the breaking of bread and the prayers. And awe came upon every soul, and many wonders and signs were being done through the apostles.And all who believed were together and had all things in common. And they were selling their possessions and belongings and distributing the proceeds to all, as any had need. And day by day, attending the temple together and breaking bread in their homes, they received their food with glad and generous hearts, praising God and having favor with all the people. And the Lord added to their number day by day those who were being saved." (Acts 2:42-47)
Click on the children or youth links below for more information about each group. Age-specific groups begin each Wednesday at 6:30pm.
2019-2020 | WEDNESDAY NIGHT CLASS OFFERINGS (ADULTS)
Classes begin each Wednesday at 6:45pm.
Women's Bible Study

–

"Everyday Questions"
Women are invited to join in on the study and discussion of "Everyday Questions" raised by people outside of the faith… and people in the Christian faith as well. These questions will follow the outline prepared by RZIM on Conversational Apologetics.
Teacher: Connie Lawrence
Format: Teaching with discussion
Time & Location: 6:45pm (Library upstairs)
Bible Study (men & women)

–

"Philippians"
Teacher: Ken Lawrence
Format: Teaching with discussion
Description: Philippians presents us with the transforming principles of a decision to live according to a Christian World View for the sake of witness, peace, and contentment. (Prepare to be amazed by how often our Christian outlook on life reflects the culture rather than the Christian faith!)
Time & Location: 6:45pm in the Annex