COLLEGE & YOUNG PROFESSIONALS
For 2019 high school grads (guys)
For all 18-25 year olds (co-ed)
For all 2019 high school grads (guys) about to transition into the CAYP years, Aidan Conant will be leading a small group discussion on Andy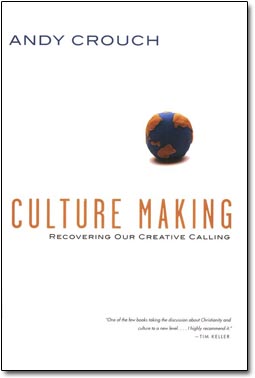 Crouch's book
Culture-Making: Recovering Our Creative Calling.
All guys are welcome!
Begins: More info coming soon!
Contact: Aidan Conant (aidan.conant@gordon.edu)
For all college students or those working in the workplace (~18-25 year olds), Lonnie & Kim Crampsey will be hosting a weekly group that will
talk through selections from C.S. Lewis' famous book
Mere Christianity.
This book is great for both the Christian who is firm in their faith and also for others not sure of what they believe. Our prayer is that through discussion, fun and fellowship, we will challenge each other as to what it means to be a Christian on our own personal frontlines. Reading the book would be helpful for the discussion but by no means is it mandatory.
If you cannot come every week, come when you can. Each discussion will be different and will tackle a different subject. Some weeks we will just meet for a little fun and fellowship.
When: Every Tuesday night beginning May 28th (7:00-8:30pm)
Where: Home of Lonnie & Kim Crampsey (contact them for address)
Contact:
Lonnie & Kim Cramp
sey
What is "CAYP"?
"CAYP" is the "College and Young Professionals" ministry for people in the young adult age group. We seek to provide times for people to hang out together, maybe connect over a meal, and (most importantly) to talk through relevant topics related to faith in the modern world.
Who is it for? Anybody roughly ages 18-25. It's designed for those who have graduated high school and are now either studying in college, working in the workplace, taking a gap year, figuring things out, or freshly out of college looking for a group to connect with. This is a completely

open

group, so anybody new is welcome at any time. All are welcome to join who are in this general age group, whether they're connected to HFFBC, another church, or no church at all. If you're not a Christian, but are looking for a place to ask the real meaningful questions of life, this is your spot. Or if you're a Christian and looking for a place to grow and connect with other Christians your age, this is also your spot.
Does it meet over the summer? Yes! Over the summer, when college students are back in town, the nights are more discussion-based, and discussions are intentionally very open-ended to begin with!
What about the rest of the year? Yes! As college students go back to school in the fall, we still try to have intentional times of working through a book together, picking a relevant topic to talk through, or doing a traditional Bible study together. Whatever that group decides the group would like to do, we'll do.
Where do the fellowship nights take place? They'll rotate between people's houses, or even out in restaurants, coffee shops, or other locations that the group picks. It changes depending on the group.
How do I get connected? Get in touch with Steven White (swhite@hffbc.org) and he'll put you on his group contact list to keep you up-to-date about when the next fellowship night is.