New Adult Sunday School Classes Beginning January 9th
Living With COVID-19
Please take precautions:
If you do not feel well please stay home
If you test positive, please let those who were in close contact know you tested positive
Masking in public indoor settings has been advised. Masks and hand sanitizer are available at the doors of the church.
Connect with Us
Have questions, prayer requests, want to learn more about HFFBC or would like a pastoral call.
New Women's Bible Study
"Psalm 23: The Shepherd With Me"
An in-depth study of how the Shepherd leads me and cares for me.
Thursday's Beginning in January.
Women's Bible Study
Jonah – Navigating a Life Interrupted
Interruptions can be God's invitation to do Something Beyond our Wildest Dreams
Wednesday Mornings Beginning in January.
New Women's Bible Study
KINGS: HEARING & OBEYING GOD'S VOICE
As we study Kings, it is apparent that the Isralites refused to listen to God's voice speaking through His prophets. How can we be different and more intentionally hear and obey God's voice?
We are committed to a growing and dynamic youth ministry and are
seeking a full time
Youth Pastor to join our team.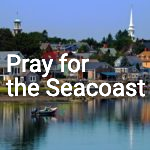 Classes and groups for
children, youth and adults
Click to Register for Adult Sunday School Classes