THE GREAT COMMISSION (Matthew 28:18-20)
"And Jesus came and said to them, "All authority in heaven and on earth has been given to me. Go therefore and make disciples of all nations, baptizing them in the name of the Father and of the Son and of the Holy Spirit, teaching them to observe all that I have commanded you. And behold, I am with you always, to the end of the age."
EUROPE
Missions Partners
AFRICA
ASIA
Missions Partners
Papi & Heidi Paprocki
Poland
Heidi grew up in our church and presently she and her husband are serving Christ in Poland, sharing the Gospel with athletes through the ministry of Athletes in Action.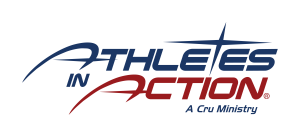 Jay & Sue Jenkins
Senegal
Jay and Sue Jenkins have spent their life translating the Scriptures for the Kunyagee people living in Senegal, Africa. They continue to work on translating the New Testament. They serve under the care of Wycliffe Bible Translators.
Bruce & Miriam Saldi
Bolivia
Bruce and Miriam Saldi live in Bolivia where they are working under the mission of World Outreach Ministries. They are working to train pastors and missionaries to fulfill the Great Commission. Bruce is one of two pastors of a church plant and is the director of a mission school that is now sending missionaries to other countries of the world.
Dimitri & Olga Popovich
Belarus
Dimitri and Olga pastor a church in Belarus. Dmitri and Olga graduated from the International Leadership Academy in 1998. The academy was started by Campus Crusade after the fall of the Iron Curtain. Our church is supporting the academy and now supports Dimitri and Olga in their ministry in Belarus.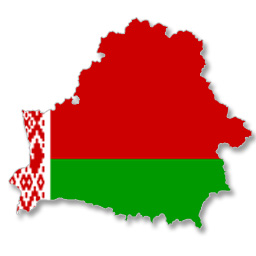 Bill & Ann Clemmer
South Sudan
Dr. Bill and Ann Clemmer have been serving as medical missionaries under the care of American Baptist Missions. Dr. Clemmer has been the chief administrator of medical care for the people of South Sudan. He and Ann are leading an initiative there to create a health care system.
La Casa de la Esperanza
Mexico
La Casa de la Esperanza has been an orphanage in Tijuana Mexico for 58 years. The orphanage has raised up children from infancy to college age to honor and glorify God. Our church sends teams to them each year to love, support, encourage and bring the good news of Christ to the children and the workers of this home.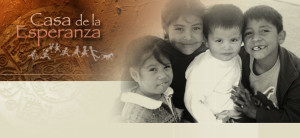 Kupenda for the Children (Rev. Mangi)
Kenya
Rev. Mongi provides leadership for a church in Kenya. He ministers the Gospel of Christ to the handicapped children cared for by the ministry of Kupenda.
Sally Winter
North Carolina & the Philippines
After serving as a translator in the Philippines for the Blaan people, Sally has transitioned to North Carolina where she serves with JAARS. JAARS is an organization that provides high quality technical support services to Wycliffe Bible Translators.

OUR GLOBAL PARTNER MISSIONS ORGANIZATIONS
Samaritan's Purse
Operation Christmas Child
Gideon's International