THE GREAT COMMISSION (Matthew 28:18-20)
"And Jesus came and said to them, "All authority in heaven and on earth has been given to me. Go therefore and make disciples of all nations, baptizing them in the name of the Father and of the Son and of the Holy Spirit, teaching them to observe all that I have commanded you. And behold, I am with you always, to the end of the age."
EUROPE
Missions Partners
AFRICA
ASIA
Missions Partners
Papi & Heidi
Paprocki
Poland

Heidi grew up in our church and presently she and her husband are serving Christ in Poland, sharing the Gospel with athletes through the ministry of Athletes in Action.
Jay & Sue
Jenkins
Senegal

Jay and Sue Jenkins have spent their life translating the Scriptures for the Kunyagee people living in Senegal, Africa. They continue to work on translating the New Testament. They serve under the care of Wycliffe Bible Translators.
Dave & Debbie
Walker
Singapore
Dave and Debbie Walker work with OC International, an indigenous mission agency based out of Singapore. Their work consists of implementing a strategy to plant churches across Southeast Asia by training church leaders, church planters and developing new missionary partnerships.
Bruce & Miriam
Saldi
Bolivia

Bruce and Miriam Saldi live in Bolivia where they are working under the mission of World Outreach Ministries. They are working to train pastors and missionaries to fulfill the Great Commission. Bruce is one of two pastors of a church plant and is the director of a mission school that is now sending missionaries to other countries of the world.
Bill & Ann
Clemmer
South Sudan
Dr. Bill and Ann Clemmer have been serving as medical missionaries under the care of American Baptist Missions. Dr. Clemmer has been the chief administrator of medical care for the people of South Sudan. He and Ann are leading an initiative there to create a health care system.
La Casa de la Esperanza
Mexico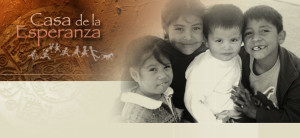 La Casa de la Esperanza has been an orphanage in Tijuana Mexico for 58 years. The orphanage has raised up children from infancy to college age to honor and glorify God. Our church sends teams to them each year to love, support, encourage and bring the good news of Christ to the children and the workers of this home.