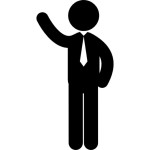 On the second Saturday of each month all men aged 14 and up (roughly 9th grade) are invited to come together for fellowship, singing and to hear stories of God's grace in the lives of ordinary men. A hearty meal and humorous interactions set the tone for connections to be made with other men in the church. This is a great way for newcomers and old-timers alike to learn more about each other in the context of worship and grace.

HFFBC has a healthy group of men who love to work together in service of others. We keep a Deacons List, a list of those men who the Deacons can call upon to help members of our church when all other natural means of help have failed. We generally do a major work project in the spring and the fall, which provide both service to individuals/ groups and fellowship for the guys.
MEN'S FOCUS & ACCOUNTABILITY GROUPS
We encourage all men to participate in the Small Group Ministry, Sunday School and/or Wednesday Night Bible Studies to grow in their knowledge of God's Word. In addition to those educational opportunities, we have a number of spiritual growth groups for men who are fighting specific habits, sins and/or addictions.