Welcome to the adult Sunday school page!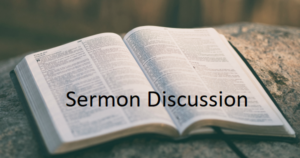 Discussion Facilitator: Perrin Prescott
Room: TBD
Start Date: September 11, 2022
Description: If anyone is a hearer of the Word and not a doer, he is like a man who looks intently at his natural face in a mirror. For he looks at himself and goes away and at once forgets what he was like. James 1:23-24.
The Sermon Discussion class meets during second service in order to discuss and apply the sermon in order to be doers, and not hearers only of God's Word.
It is assumed that attendees of the class will have heard the sermon during the first service each Sunday.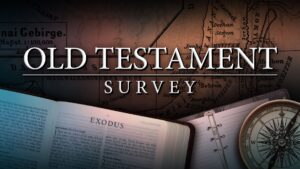 Spending time in the Old Testament can sometimes feel like reading a letter meant for someone else. Even when the meaning of a passage is clear, it can be difficult to discern what the Holy Spirit wishes to change in our lives through it.
The OT is the Special Revelation of God's saving plan; from Creation, during the earliest days of the People of God, and preparing us to accept Christ as our Messiah. In this class, we will discuss the development of the Hebrew Bible, and why it is both reliable and edifying for the church today. Brief overviews of Old Testament books and literary context will be given, but the key emphasis will be on reading the Old Testament as Scripture, from a Christocentric perspective.
Beginning February 5th this class will be taught by Kirby Francis.
The What, Why, Who, and How of Missions
As Christians and as a church we use the word "missions" quite casually. But what do we mean exactly? In this class you will hear from various teachers the What, Why, Who, and How of "missions" both in general and in our church. Jesus gave us the mission along with the creative freedom for how we are to accomplish it. This is about our identity, so that includes our time, our plans and our wealth. We hope to remember together who God is calling and creating us to be.
Beginning February 5th this class will be taught by Pastor Davis.