Welcome to the adult Sunday school page!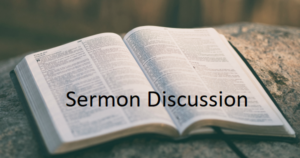 Discussion Facilitator: Perrin Prescott
Room: TBD
Start Date: September 11, 2022
Description: If anyone is a hearer of the Word and not a doer, he is like a man who looks intently at his natural face in a mirror. For he looks at himself and goes away and at once forgets what he was like. James 1:23-24.
The Sermon Discussion class meets during second service in order to discuss and apply the sermon in order to be doers, and not hearers only of God's Word.
It is assumed that attendees of the class will have heard the sermon during the first service each Sunday.
"A close-up on church history: How does God save us? Do we choose God, or does God choose us?"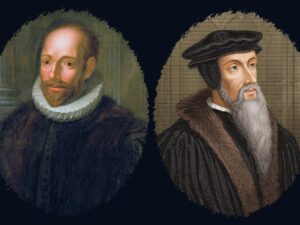 Beginning September 11th
For centuries, the debate between those who subscribe to a reformed theological point of view and those who prefer what may be called an Armenian theological point of view has put Christians at odds with one another over the question of the role of God's sovereignty in how we are saved. Is this important to us?
Peter Iltis will lead this 12-week class as we first contextualize the issue within the broader scope of church history, and then zero in to examine the arguments for both sides in an attempt to help us better understand our own church's Statement of Faith.
The class, taught by Peter Iltis. Meeting location is TBD. Pre-registration is not required.
The Dobbs Opinion: Engaging Scripture and the law in discussing the value of human life
Beginning September 11th
On June 24, 2022, a landmark decision was made by the Supreme Court on the issue of abortion. How are Christians to understand this decision and the factors leading to its approval? John-Anthony Simmons will be leading us in a 6-week course aimed at equipping us with the tools we need to engage culture in the discussion of this decision.
The class, taught by John-Anthony Simmons. Meeting location is TBD. Pre-registration is not required.