Supporting and encouraging all women in their walk with the Lord through Bible study, fellowship, prayer, service, and outreach.
–
–
SATURDAY MORNINGS
(8:00-9:30am)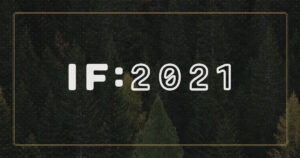 Upcoming Topics:
4/17: Here's the Thing About Anxiety
5/1: How to Make Disciples When No One
Knows What "Disciple" Means
5/15: How To Connect in an Isolating World
6/5: Forgiving What You Can't Forget
6/12: Having a Healthy Relationship With Your Body
We are welcoming ladies to come together on Saturday mornings from 8:00-9:30 in the Sr. High room. Each week we'll gather to watch a 30 minute video from the IF:Gathering Breakout Sessions. We'd love to simply watch and then discuss these topics, as they will cover a variety of issues that are significant in the lives of women.
Each week is independent from the prior so come whenever you are able. Also feel free to bring a friend who may not be part of the HFFBC community. Questions? Contact Betsy Mezey @ 216-212-1552.
–
–
WEDNESDAY MORNINGS
(9:30-11:30am)

–
–
Winter/Spring 2020 Study Topic:
Contact Jenny Wilson (jennygwilson77@comcast.net or 603.580.1090) for more information.