Ken Lawrence

|
Lead Pastor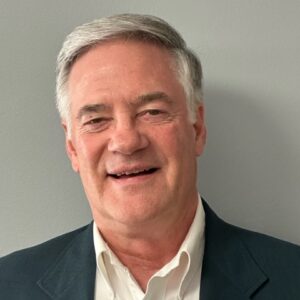 Ken grew up in a Christian home, the son of a dairy farmer in Western New York. He attended Houghton College, where he first felt the Lord leading him to consider pastoral ministry. It was also at Houghton where the Lord brought Connie into his life. Ken graduated from Houghton in 1973 and that fall, moved to New England where he began seminary studies at Gordon-Conwell Theological Seminary in South Hamilton, Massachusetts. In 1974, he and Connie were married.
After graduating from Gordon-Conwell in the spring of 1976, Ken and Connie were led to Hampton Falls to assume pastoral responsibilities. While pastor here, Ken earned his Doctor of Ministry degree in 1987, also from Gordon-Conwell.
Connie's interest in education has taken her from public school to preschool to Portsmouth Christian Academy, in Dover, NH. Since coming on staff at the academy she has spent several years teaching, several years as principal, two years as headmaster, and is presently the Dean of Academics at the school. Connie has earned a master's degree from Cambridge College and her Doctorate from Nova University.
Connie and Ken have three boys.
Their oldest, Derek, was born in 1978 and is married to Julie. Together they have one daughter.
Their second son, Ryan, was born in 1980 and is now living in New York City. He is also married to a Julie. They have three children. Ryan is a psychiatrist. He is head of the psychiatry emergency department at New York Presbyterian Hospital.
Their youngest son, Wesley, was born in 1983. Having spent several years teaching voice in two different universities, he felt the Lord leading him to church ministry. Presently he is the pastor of music and worship at Faith Baptist Church in Winter Haven Florida.
Ken can be reached at:
Phone: 603-926-3724 ext. 11
Dan grew up as a child in Southern California where in the sixth grade he moved to Montana. Active in school and work, Dan was raised in a Christian home but it wasn't until his freshman year at the University of Montana that he trusted Christ as his Lord and Savior. Soon after his salvation, he attended The Master's College where he sensed the Lord's calling on his life to pastoral ministry. Upon graduating he pursued seminary and graduated from Western Seminary in Portland, Oregon in 1992.
In 2001 Dan moved to New Hampshire and became active in the teaching ministry of the church. It was here that the Lord brought Lauren into his life. Lauren was a graduate from Gordon College and was actively pursuing global missions, but the Lord had other plans and in 2004 they were married. Dan became full-time staff as Pastor of Christian Education in the fall of 2006, with this position eventually changing to Pastor of Adult ministries.
In the fall of 2012, Dan and Lauren felt the leading of the Lord to pastor a church in Columbus, Nebraska. And in due time as the Lord would have it, they were brought back to HFFBC and in February of 2023 He became the Co-Pastor.
Dan and Lauren have two children, their son Graison who was born in 2007 and their daughter Anna, who was born in 2008.
Dan can be reached at:
Church: 603.926.3724 x13
Caleb Davis

|
Associate Pastor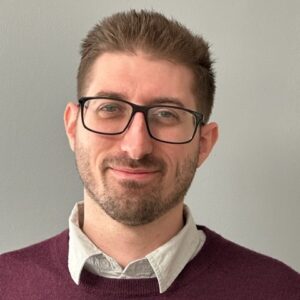 Caleb Davis is the Associate Pastor at HFFBC. Born and raised in Oklahoma City, OK, Caleb earned his BA in Biblical Languages from Oklahoma Baptist University in 2011. He then attended The Southern Baptist Theological Seminary in Louisville, KY, earning a Masters of Divinity in Biblical & Theological Studies in 2014.
In 2015 he married his lovely wife Angie. During his 11 years in Louisville he has worked as a Middle School Teacher and an International Student Advisor and in 2019 was commissioned as a Military Chaplain for the Air Force Reserves. In 2021 he began serving as a pastor of Sojourn Church Midtown in Louisville, KY. In October of 2022 the Lord led his family to Hampton Falls where he was affirmed as an Associate Pastor.
He currently oversees Community Life & Small Groups, Connection & Care and Outreach & Missions ministries.
Caleb can be reached at:
Church: 603.926.3724 x12