_______________________________________________________________________________________________________________________________________________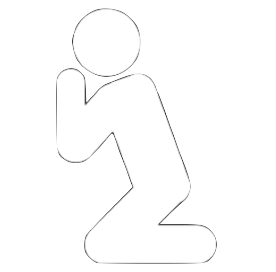 NEED PRAYER?
Click HERE to tell us ways we can pray for you. VISITING?
Welcome! Click here to fill out our new visitor form HAVE QUESTIONS?
Click here to ask any question about faith.
GIVING
Click here to give online
*or GIVE BY MAIL – ATTN: Treasurer Church Announcements
*"HFFBC Weekly Update" & "Preparation for Worship" emails
Do you not receive our all-church emails each Wednesday and Friday? Would you like to? Please email Pat at

admin@hffbc.org

to sign-up for our weekly emails.

Local & Regional: Sermon Discussion
After listening to this week's sermon, consider these questions (either personally, with your family around the lunch table, or your community group) and let them spur you on this week in your walk with God:
From the sermon, please review the five things we need to keep in mind when we are feeling defeated. Which of these principles do you have the most difficulty remembering?
In I Kings 19: 4, the words of Elijah reveal that he is feeling defeated. When he says, 'I am no better than my ancestors,' with what characteristics do you think he is identifying? (How do you connect this text with James 5: 16-18).
I Kings 19: 11 says, "Go out and stand on the mountain in the presence of the LORD, for the LORD is about to pass by." Can you explain what the Lord was asking Elijah to do in light of other Bible references: (Exodus 33: 14-23; Psalm 139: 7-12).
What are the possible lessons the Lord was teaching Elijah by sending the wind, earthquake, fire and gentle whisper?