WOMEN'S MINISTRY SPRING IN-HOUSE RETREAT | APRIL 12-13, 2019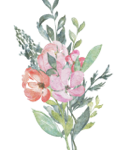 We live in the Information Age, but is information the same as wisdom? In keeping with the annual theme of "Living Amongst Extinguishers", this event will focus on "Guarding My Light in the Information Age."
We will focus on recognizing the temptations
of technology and seeking wisdom to overcome so that we can better meet the goals of Philippians 2:15 (see above!).
For: All women high school age and older
Where: HFFBC Chapel
Cost: $10
Bring: Bible, notebook, pen/pencil
Registration Deadline: April 7
Sign-Up: At the Welcome Center at HFFBC
Questions? Contact Phyllis Prescott
Elizabeth Woodson
Elizabeth is a passionate Bible teacher whose deepest desire is to know Christ and to make Him known! Engaging both the heart and the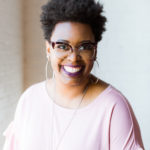 mind, she loves to teach the truth of Scripture, empowering believers to experience abundant life with Jesus! One most days you can find her hanging out at The Village Church, where she has the joy to work as the Institute Associate Minister doing what she loves – writing, teaching, and developing leaders.
Elizabeth is a graduate of Dallas Theological Seminary with a Masters in Christian Education, and formerly served as the Single Life Ministry Coordinator at Oak Cliff Bible Fellowship under the leadership of Senior Pastor, Dr. Tony Evans.
6:45pm Fellowship time, coffee, tea, "fruit pizza" bar
7:30pm Welcome, special music, Session 1: "Guard Your Heart"
8:30pm Closing

8:30am Coffee, tea & breakfast bars
9:00am Welcome, worship, Session 2: "Guard Your Walk"
10:00am Break: Yogurt bar & light fare items
11:00am Worship, Q&A time, Session 3: "Guard Your Relationships"
12:15pm Closing
WEDNESDAY MORNINGS (9:30-11:30am)

Contact Jenny Wilson (jennygwilson77@comcast.net or 603.580.1090) for more information.
WEDNESDAY EVENINGS (6:45-7:45pm)