_______________________________________________________________________________________________________________________________________________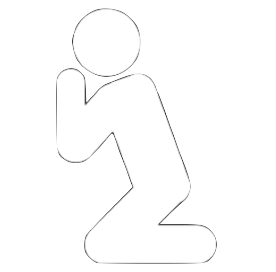 NEED PRAYER?
Click HERE to tell us ways we can pray for you. VISITING?
Welcome! Click here to fill out our new visitor form HAVE QUESTIONS?
Click here to ask any question about faith.
GIVING
Click here to give online
*or GIVE BY MAIL – ATTN: Treasurer Church Announcements
*"HFFBC Weekly Update" & "Preparation for Worship" emails
Do you not receive our all-church emails each Wednesday and Friday? Would you like to? Please email Pat at

admin@hffbc.org

to sign-up for our weekly emails.

Local & Regional: Sermon Discussion
After listening to this week's sermon, consider these questions (either personally, with your family around the lunch table, or your community group) and let them spur you on this week in your walk with God:
By definition, eating food sacrificed to idols is a "disputable matter." Define 'disputable matter.' Identify modern day 'disputable matters.' In what way could these disputable matters actually be stumbling blocks to faith?
According to the sermon, what are four actions we must all take in order that we not be guilty of 'selfish love.' Do you have examples of each action and how it works? (Hint: Apply this to parenting).
What are things that you know are not sin for you that you consciously avoid only that you might not be a stumbling block to another person?
Read through Romans 14. Make a list of specific instructions that, if we follow, our relationships might be led to peace and mutual edification.