_______________________________________________________________________________________________________________________________________________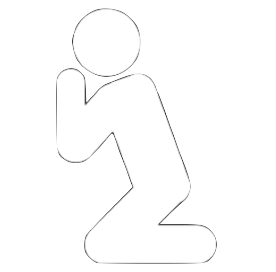 NEED PRAYER?
Click HERE to tell us ways we can pray for you. VISITING?
Welcome! Click here to fill out our new visitor form HAVE QUESTIONS?
Click here to ask any question about faith.
GIVING
Click here to give online
*or GIVE BY MAIL – ATTN: Treasurer Church Announcements
Worship Services-8:00 AM Daybreak Worship (Intended to be more meditative) (No Children's Story, No birth- 2 year old care)
-9:00 AM Adult Sunday School (No children/youth Sunday School)
-10:00 AM Worship (Full Worship including Children's Story and childcare for children from birth to 2 year old)
Adult Sunday School Classes – [Details coming soon…]
HFFBC Health Guidelines for Gathered Worship – Please go to www.hffbc.org/health to read more about the details of the health guidelines our church is following for live, in-person worship services. This includes information about face masks, seating, livestream options, and options for families with young children.
HFFBC "Encouragements" – Click here for biblical encouragements posted throughout this season. Also available on Apple Podcasts as well.
*"HFFBC Weekly Update" & "Preparation for Worship" emails
Do you not receive our all-church emails each Wednesday and Friday? Would you like to? Please email Pat at

admin@hffbc.org

to sign-up for our weekly emails.

Local & Regional: Sermon Discussion
After listening to this week's sermon, consider these questions (either personally, with your family around the lunch table, or your community group) and let them spur you on this week in your walk with God:
Of the four reasons given in the sermon for why we love the "parable of the prodigal son," which one do you identify with the most and why?
If God's love of His people is based on His covenant and not on their obedience, why did God command them to obey so often? ( Exodus 19: 5; Deuteronomy 11:13ff; Deuteronomy 28: 1ff, etc.)
From the Biblical record in Luke 15 and the cultural commentary from the sermon, make a list of the offenses of both sons. In what way do you do the same things?
From the Biblical context of Luke 15, there are three parables about lost things. What are the ways each loss is treated similarly? What are the ways the losses are treated differently?