Welcome to the Adult Sunday School page!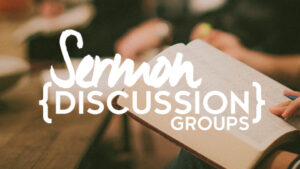 Description:
If anyone is a hearer of the Word and not a doer, he is like a man who looks intently at his natural face in a mirror. For he looks at himself and goes away and at once forgets what he was like.
James 1:23-24.
The Sermon Discussion class meets during second service in order to discuss and apply the sermon in order to be doers, and not hearers only of God's Word. This class does not meet during the months of July and August.
It is assumed that attendees of the class will have heard the sermon during the first service each Sunday.
Sermon Discussion Facilitator: Perrin Prescott
Room: Junior High Room
The Gospel of John has a unique and influential role in the Bible. In this account of the life, death, and resurrection of Jesus, we learn that Jesus is the Son of God, sent by God the Father to give eternal life to all who believe in him. Jesus repeatedly taught that salvation is not earned by works but rather is a free gift received through a miracle of grace—being born again.
Jesus's identity as the divine Son of God sets Him apart from any other man who ever lived. He carries with Him the transcendence that comes only with God Himself. Therefore, His work on our behalf makes our salvation sure. Because He is God, His sacrifice on the cross has eternal implications, unlike the limited effect of the animal sacrifices in the Old Testament. Jesus, the God-man, has atoned for our sins. We can place our confidence in Him because of His divine nature.
For readers of John's gospel, the question is a simple yet profound one: Do you believe that Jesus is God? If you believe, you will receive eternal life, claiming the truth that you will one day live in the presence of God in a place with no more pain, no more tears, and no more death.
Class taught by Pastor Dan during first service in the Chapel.