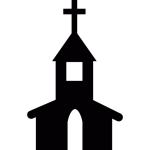 "Let us consider how we may spur one another on toward love and good deeds. Let us not give up meeting together, as some are in the habit of doing, but let us encourage one another—and all the more as you see the Day approaching." (Hebrews 10:24-25)
SUNDAY SCHOOL CLASS OFFERINGS (for all adults & high schoolers grade 10 and up)
The Sunday School Trail Guide


BEGINNER
"The gospel is simple enough for a child to swim in and deep enough for an elephant to drown in", but that does not mean watered down! In these classes, expect biblical answers to difficult questions about the Bible, faith and life.

INTERMEDIATE
These classes assume a basic understanding of the Bible and the doctrine. Participants will be challenged to move out of their comfort zones to become fully devoted disciples of Christ.

EXPERT
We fully expect that God will raise up future leaders for the church from

the church. These classes are designed to train those leaders for vocational or non-vocational ministry.

Sunday Morning Prayer Group
Paul Billheimer cautions, "Satan does not care how many people read about prayer if only he can keep them from praying." As we consider the importance of studying the Word, let us not overlook applying the Word in prayer. Corrie ten Boom adds, "Don't pray when you feel like it. Have an appointment with the Lord and keep it. A man is powerful on his knees." Every Sunday morning, you have an appointment wth prayer warriors that makes a difference for eternity. You don't have to pray aloud, but come and see how fast an hour goes by on your knees!
"The prayer power has never been tried to its full capacity. If we want to see mighty wonders of divine power and grace wrought in the place of weakness, failure and disappointment, let us answer God's standing challenge, "Call unto me, and I will answer thee, and show thee great and mighty things which thou knowest not!"
(J. Hudson Taylor)
Teacher: Barbara Forster & Christel Plencner
Format: Prayer
Time/Location: 9:15am in Pastor Ken's office

The Gospel Project
Join us on our journey from Genesis to Revelation and discover how God's plan of redemption unfolds throughout Scripture and still today, compelling us to join the mission of God. This fall we are in the Gospels, focusing on Jesus' life and mission.
Teacher: Pastor Grant & others
Format: Teaching/ Discussion
Time/Location: 9:15am in the Annex next to Fellowship Hall

Short-Term Missions
Jesus sent his disciples out two-by-two to go preach the good news of the Kingdom. Paul was sent out of his home church in Antioch on three different missionary journeys and reported back all that God had done. Today, the church continues to send out missionaries – some long-term and many on short-term trips of two years or less. But have short-term mission trips become a rite of passage? What's the difference between being a Christian who is on mission and going on a mission trip? Are we doing more harm than good? Anyone who goes on a short term mission trip should consider these questions before they go. This short four-week class will be an introduction to STM and will introduce the biblical framework for God's mission, the traps of STM as well as a philosophy of how we are doing missions at HFFBC.
Teacher: Pastor Grant
Format: Teaching/ Discussion
Time/Location: 9:15am in the Junior High Room upstairs

Sermon Discussion
How long do you think about Sunday's sermon after the benediction is given? James tells us that "anyone who listens to the word but does not do what it says is like a man who looks at his face in a mirror and, after looking at himself, goes away and immediately forgets what he looks like." This discussion group meets after the fellowship hour in order to meditate on, ask questions and make applications to the sermon that was just preached so that we don't become "that guy".
Facilitator: Perrin Prescott
Format: Roundtable Discussion
Time/ Location: 10:45am upstairs in Room B-2