We have a convergence worship at HFFBC, meaning the implementation of historical and contemporary elements (traditional hymns, psalms, readings and contemporary songs) to bring about thematic and theological cohesiveness. Our primary purpose is to give glory, honor and praise to the Lord regardless of style.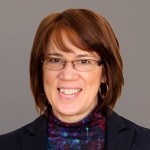 Ellen Pond,
Director of Music
If you have questions please contact: Ellen Pond (epond@hffbc.org)
Click here to learn more about our philosophy of music & worship!
Please welcome Alex Favazza the new HFFBC Choir Director!
Alex is the Director of Choral Activities at the University of New Hampshire where he conducts the UNH Concert Choir, Chamber Singers and Treble Choir and teaches Techniques and Methods in Choral Music. His research interests include Choral Literature, Estonian choral music, and Music Education.
He earned his Ph.D. in Music Education and Choral Conducting from Florida State University. Alex received his M.M. in Choral Conducting from the University of Southern Mississippi and his BME in Vocal Music Education from Middle Tennessee State University. A native of Tennessee Alex taught public high school choir in Memphis.
As a composer, his choral works are published by Hinshaw Music and Colla Voce Music. His compositions have been performed by several all-state and regional honor choirs as well as collegiate, high school, community and church choirs throughout the United States. Favazza also conducts the Rockingham Choral Society, based out of Exeter, NH. Alex, his wife Melanie, and their children Tripp and Eleanor currently live in Dover, NH.