We have a convergence worship at HFFBC, meaning the implementation of historical and contemporary elements (traditional hymns, psalms, readings and contemporary songs) to bring about thematic and theological cohesiveness. Our primary purpose is to give glory, honor and praise to the Lord regardless of style.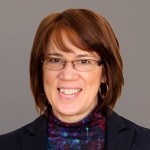 Ellen Pond,
Director of Music
If you have questions please contact: Ellen Pond (epond@hffbc.org)
Click here to learn more about our philosophy of music & worship!